This learning plan consists of online training and assessment, a two-day practical course with case discussions and hands-on practice in different simulated environments. After the online course and two-day programme, participants return to their centre where they will be proctored on-site by one of our expert faculty until proficiency is reached.
Attendance is limited to small groups of physicians in order to provide each participant the opportunity to meaningfully and actively engage with the faculty.
Participants in this programme will have the opportunity to:
Get a clear overview of the steps of TAVI procedure
Gain a thorough understanding of the key features of Medtronic Evolut™ TAVI Platform device
Discuss and debate on pre-operative imaging and
TAVI prosthesis sizing
Practise valve loading and deployment, using a mix of simulators and fluoroscopy-based aortic models
Discuss TAVI cases during live cases with expert faculty
AUDIENCE
This course is suited to cardiac surgeons who work at an institution that is already active in the field of TAVI and want to acquire the interventional skills required to perform transfemoral TAVI procedures. Participants must have access to a cath lab and/or a hybrid OR in their institution to complete their training.
OBJECTIVE
By the end of the programme, participants will be able to:
Correctly choose vascular access through precise anatomical and pathological analysis of given patient information
Leverage latest imaging techniques in order to identify optimal valve size for a given patient
Successfully load and deploy the valve in a simulated environment
Describe and list all critical procedure steps for the TAVI procedure
Reach proficiency in performing safe and effective TAVI procedures in their centre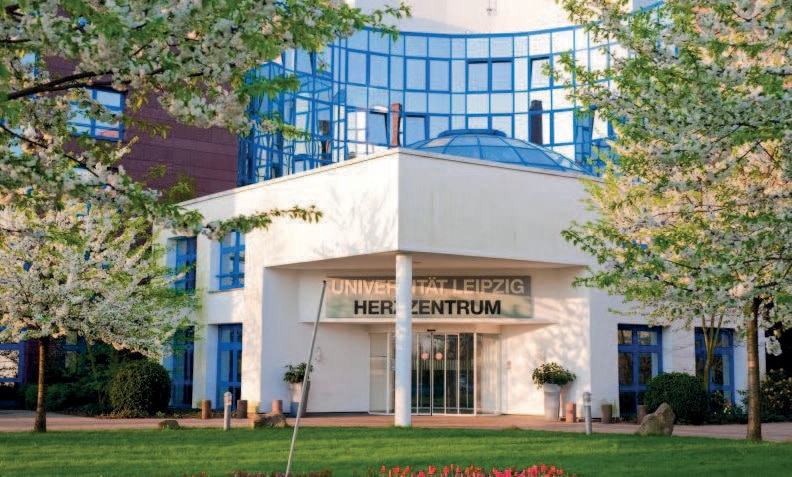 LOCATION
Heart Centre, University Hospital
Leipzig, Germany,
Prerequisites
Wire Skills for surgeons or equivalent.
FORMAT
Arrival Day 1; flight landing latest at 11.00 at Leipzig Airport. Optional lunch at 12.00, training starts at 13.00.
Departure Day 2; flight departing earliest at 17.30 from Leipzig Airport.
Dates
Please refer to the COURSE OFFERING iPDF for all dates.
PRELIMINARY AGENDA
DAY 1
Set-up for TAVI
Guidewires and catheters associated with TAVI
CT-based planning and intraoperative imaging for TAVI
Procedural steps for transcatheter procedures, TF approach
Presentation on different TF techniques and accesses
DAY 2
Key takeaway messages, debrief (round table)
Live cases in Hybrid OR and workshops on operating systems and TAVI simulators
Wrap-up