DESCRIPTION
The aim of this 1-day clinical immersion at Universitair Ziekenhuis of Gent is to provide an in-depth course about the management of Abdominal Wall Reconstruction to treat large complex hernias by Component Separation Techniques.
Attendance is limited to small groups of physicians (4 delegates) to provide each participant, the opportunity to meaningfully and actively engage with the faculty.

Participants in this programme will have the opportunity to:
See & Learn on the product use and the deployment method
Discuss, debate and share best practices, patient selection, risk factor management, pre- and post-surgery follow-up, patient factors determining therapeutic choices (decision tree).

Understand the Key clinical evidences for Component separation techniques

Ask questions regarding the Hernia procedure with expert faculty and learn how to better manage complications

Learn more on Evolutions towards Minimally invasive Component separation.
AUDIENCE
Surgeons experienced in complex ventral hernia surgery to learn more about the Abdominal Wall Reconstruction to treat large complex hernias by Minimal Invasive Endoscopic Component Separation Techniques and posterior TAR CST.
OBJECTIVE
By attending this course, participants will
Understand the indications and the procedural steps and technical tips for the different Component separation techniques
Understand the patient factors determining therapeutic choices
Learn to manage difficult scenarios and understand how to address potential complications
LOCATION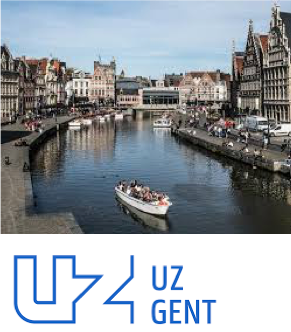 Universitair Ziekenhuis,
Gent,
Belgium
FORMAT
Arrival on Day 1 in afternoon: Scientific discussion and dinner with Faculty.
Days 2: live cases and discussions.
Train / flight departing earliest at 6 PM from train station / airport.