DESCRIPTION
This masterclass is specifically designed to gather experienced Surgeons who intend to round out their education and improve patient outcomes for complex Hernia repair.
Over the 3 days course, we aim to refine new techniques and discuss Surgeons' ongoing expertise as an eclectic group of clinicians through Theoretical session, Videos and cadaveric dissection.
Attendance is limited to 28 European Delegates who will be divided into small groups (4 physicians/cadaver) to provide each participant, the opportunity to meaningfully and actively engage with the faculty.
Participants in this programme will have the opportunity to:
See & Learn on the product use and the deployment method
Discuss, debate and share best practices, patient selection, risk factor management, and pre- and post-surgery follow-up
Have an overview of the EHS guidelines and key evidences
Come with current cases, to discuss and debate diagnosis and pre-operative imaging. The aim is to gather the thoughts as a board of experts and decide on the best option & patient pathway.
AUDIENCE
Experience with the assessment of patients with abdominal wall (ventral, incisional and parastomal) hernia.
Intermediate proficiency with open and laparoscopic hernia repair

A desire to have laparoscopic proficiency with dissection, mesh placement and mesh fixation techniques

Committed to provide feedback

Laparoscopic material available at hospital
OBJECTIVE
By attending this course, participants will:
Understand current literature derived outcomes in incisional hernia surgery and the optimal management strategy for each patient
Understand the role of synthetic and biological meshes in hernia repair and options of fixation
Understand the patient factors determining therapeutic choices
Learn to manage difficult scenarios and understand how to address potential complications
Understand the procedural steps and technical tips for the different Abdominal Wall Repair techniques:

Rives Stoppa,
Endoscopic Component separation
Anterior /posterior Component separation
Parastomal Hernia Repair
IPOM
cAWR
Discussion of non –Technical topics such as but not limited to patient selection, cases studies, patient pre-, intra- and post-operative management (i.e. ambulatory, patient pathway etc.).
LOCATION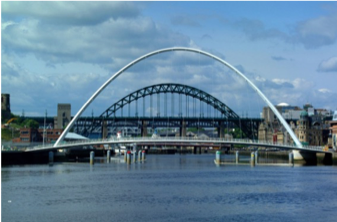 Newcastle-Upon-Tyne, UK
Crowne Plaza Newcastle
&
Newcastle Surgical Training Centre
(NSTC), Freeman Hospital
FORMAT
Arrival Day 1; flight landing latest 14.00 at airport / train station.
Meeting on Day 1 at a hotel, followed by dinner.
Meeting on Day 2 at the mediceal centre.
Departure Day 2; flight departing earliest at 14.30 from train station / airport.
DATES in 2020
January - 19/20/21
February - 8/9/10