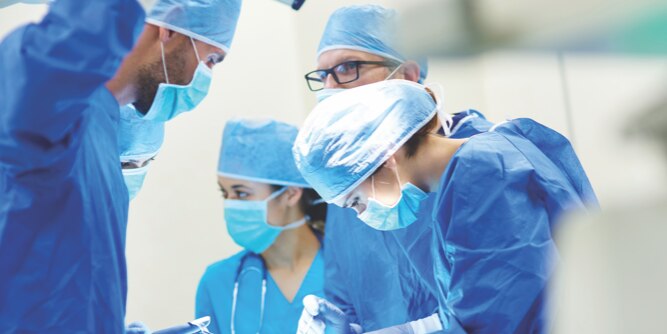 FACTS ON
HEAD & NECK
SURGERY RISKS
DEFINITIONS OF NERVE INJURY
STANDARD-OF-CARE
Monitoring nerves during surgery by dissection, isolation and visual inspection
LIMITATIONS & CHALLENGES
Even the most rigorous visual inspection of nerves does not remove the risk of damage or confirm that functional damage has occurred12,34-35
NERVE INJURY: FAILURE OF BASIC HUMAN FUNCTIONS
NERVE INJURY: HUMAN BURDEN
RISK OF NERVE INJURY WITH THE
STANDARD-OF-CARE: % OF PATIENTS
Monitoring nerves during surgery by dissection, isolation and visual inspection
*Note that there is overlap in terms paresis, paralysis and plasy, with some investigators having collected data on the overall descriptor 'palsy'.
THE FINANCIAL CONSEQUENCES OF NERVE INJURY
For patients with vocal fold paralysis resulting from thyroidectomy versus those without this complication118
See the device manual for detailed information regarding the instructions for use, indications, contraindications, warnings, precautions, and potential adverse events. For further information, contact your local Medtronic representative.