MULTIPLE SCLEROSIS
about this condition
Multiple sclerosis (MS) is a condition affecting the brain and spinal cord which is associated with a variety of symptoms such as problems with movement, sensation, balance or vision.
If you have MS, you are not alone. In Europe, around 550,000 people are affected by the condition and there are millions more worldwide.1 It is a lifelong condition which can cause disability ranging from mild to severe.
Between 66 to 84% of people with MS experience some form of spasticity, which is a tightness and stiffness of the muscles leading to problems with movement, coordination and balance.2,3,5
17-23% of people living with MS experience severe spasticity.2,5 Fortunately, there are effective therapies that can minimise severe spasticity in some individuals with MS.
WHAT causes MULTIPLE SCLEROSIS?
The exact cause of MS is unknown. It is an autoimmune condition in which the immune system mistakenly attacks its own myelin, a fatty tissue that helps nerve fibres conduct electrical impulses.
Because of the damage to this protective layer, messages travelling along the nerves can be slowed or disrupted. This can then cause a variety of symptoms which include problems with movement, coordination and vision (see below for more details).
WHAT ARE THE RISK FACTORS Associated with MULTIPLE SCLEROSIS?
While the cause of multiple sclerosis is currently unclear, many experts in the field believe that a mixture of genetic and environmental factors is involved.
Because the cause or causes of MS are not exactly known, it is not certain whether the condition can be prevented.
Some of the possible risk factors for MS include the following:7
Genetic predisposition:

While multiple sclerosis is not directly inherited, people who have family relations with MS are more likely to develop it themselves



Lack of sunlight:

People who live further from the equator are more likely to develop MS than those who live closer to it. This could mean that lack of sunlight (and a subsequent low level of vitamin D) is a risk factor for MS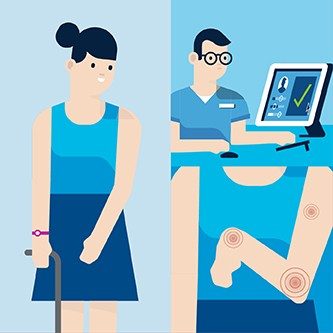 Viral infections:

Some scientists believe that viral infections such as the Epstein-Barr virus (which causes glandular fever) can lead to the development of MS



Smoking:

On average, smokers have higher risk of developing MS compared to non-smokers



Teenage obesity:

MS is more common among people who experienced obesity during their teenage years
WHAT ARE THE SYMPTOMS OF MULTIPLE SCLEROSIS?
Between 66% to 84% of peole with MS experience spasticity.2,3,5

Up to 29% of these patients have spasticity that severely affected their daily activities.6

The symptoms of MS vary widely from person to person. The most frequent signs and symptoms of MS are:7
Fatigue
Numbness or tingling
Weakness
Dizziness and vertigo
Sexual problems
Pain and itching
Emotional changes
Walking difficulties
Vision problems
Bladder and bowel problems
Cognitive change
Depression
Spasticity
HOW IS MULTIPLE SCLEROSIS DIAGNOSED?
Diagnosis of MS should always be carried out by a qualified healthcare professional. If you or your doctor is concerned you may have MS, he or she will undertake a number of tests and procedures. These include a complete medical history, an assessment of nervous system functioning and a diagnostic test.
Two basic signs are required to confirm a diagnosis of multiple sclerosis:7
Evidence of the disease in two different parts of the central nervous system (which includes the brain, spinal cord and optic nerves)
Evidence of at least two separate flare-ups of the disease
WHAT ARE THE DIFFERENT TYPES OF MULTIPLE SCLEROSIS?
Your clinician may diagnose you with one of the different types of MS. There are three main types of MS.7
RELAPSING-REMITTING MS
is characterised by distinct attacks of symptoms followed by periods of partial or complete recovery. Around 85% of people are initially diagnosed with this type
PRIMARY-PROGRESSIVE MS
is characterised by worsening of symptoms over time, rather than appearing as sudden relapses. Approximately 15% of people are diagnosed with this type
SECONDARY-PROGRESSIVE MS
follows after relapsing remitting MS for many people. This is characterised by a secondary progressive course in which there is a gradual worsening of disabilities over time
MS occurs most commonly in adults, but it is also diagnosed in children and adolescents.7
IS SPASTICITY DUE TO MULTIPLE SCLEROSIS?
MS causes spasticity in 66 to 84% of people with the condition.2,3,5

This is because MS destroys the protective insulation around the nerves and can result in patches of scar tissue forming. These changes slow down the nerve messages between the brain and the muscles, which can lead to the tightness and stiffness known as spasticity.
Spasticity can make movement, posture and balance difficult.
It may affect your ability to move one or more of your limbs, or to move one side of your body. Sometimes, spasticity is so severe that it gets in the way of daily activities.4,6
However, there are a range of treatment options for people who experience spasticity due to MS. These can reduce the impact of spasticity and improve quality of life for some individuals with MS.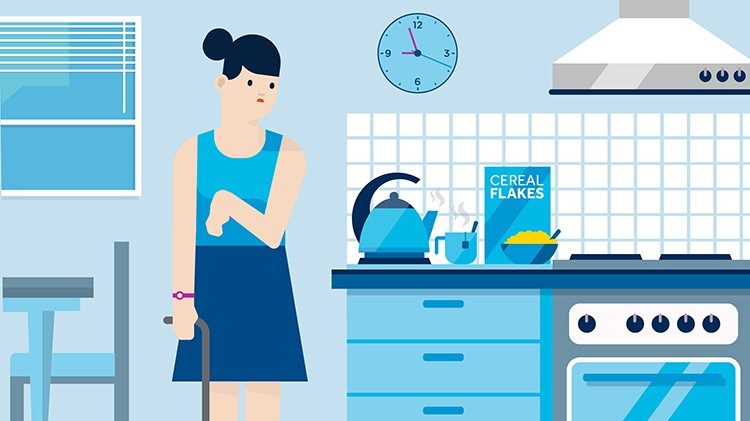 multiple sclerosis
550,000 people in Europe have mutiple sclerosis.1
Up to 23%of these people
are living with SEVERE SPASTICITY2,5
17-23% of people who have MS experience severe spasticity, where muscles become tight, stiff and difficult to control.2,5
Spasticity is a common complication in multiple sclerosis and often affects the legs6
In a Spanish study, MS patients with spasticity experience a lower quality of life across a range of health aspects when compared to the general population.
HRQoL: HEALTH-RELATED QUALITY OF LIFE
HEALTH-RELATED QUALITY OF LIFE DECREASE BECOMES MORE PROMINENT WITH AN INCREASING SEVERITY OF SPASTICITY9
PATIENT IMPACT
The most disturbing symptoms associated with MS-related spasticity reported by patients were6:
Mobility ReStrictions
69%
1
Atlas of Multiple Sclerosis (online), MS International Federation -2013 update. Available at: https://www.msif.org/about-us/who-we-are-and-what-we-do/advocacy/atlas/(accessed March 2020).
2
Oreja-Guevara C, Gonzalez-Segura D, Vila C. Spasticity in multiple sclerosis: results of a patient survey. Int. J. Neurosci. 2013;123(6):400-408.
3
Goodin DS. Survey of multiple sclerosis in Northern California. Northern California MS Study Group. Mult. Scler. 1999;5(2):78-88.
4
Arroyo R, Massana M, Vila C. Correlation between spasticity and quality of life in patients with multiple sclerosis: the CANDLE study. Int J Neurosci. 2013 Dec;123(12):850-8.
5
Rizzo MA, Hadjimichael OC, Preiningerova J, Vollmer TL. Prevalence and treatment of spasticity reported by multiple sclerosis patients. Mult. Scler. 2004;10(5):589-595.
6
Flachenecker P, Henze T, Zettl UK. Spasticity in patients with multiple sclerosis--clinical characteristics, treatment and quality of life. Acta Neurol. Scand. 2014;129(3):154-162.
7
National MS Society. MS The Disease. Available at: www.nationalmssociety.org. Accessed 31/01/2019.
8
Alonso J, Regidor E, Barrio G, Prieto L, Rodríguez C, de la Fuente L. Population reference values of the Spanish version of the Health Questionnaire SF-36. Med Clin (Barc). 1998 Oct 10;111(11):410-6. In the absence of normative SF-12 data, normative SF-36 data from a Spanish population is used here as an approximate comparison.
9
Zettl UK, Henze T, Essner U, Flachenecker, P. Burden of disease in multiple sclerosis patients with spasticity in Germany: mobility improvement study (Move I), Eur J Health Econ, 2014: 15:953–966.