PARKINSON'S
AWARENESS
MONTH
APRIL 2020
LIVING WITH
PARKINSON'S
We understand the impact Parkinson's disease can have on you and your loved ones. The loss of independence can be frustrating and emotionally draining for patients and caregivers alike. That's why we're committed to developing therapies that have a real impact on patient quality of life. Many people with Parkinson's regain the ability to perform daily activities, so they and their loved ones can get back to living life — together.
WE LOVE OUR
CAREGIVERS
Get essential caregiver resources.
OUR
STORIES
Karen and Jim were each diagnosed with Parkinson's before they met. Both were frustrated that they couldn't do the simplest things despite endless changes in Parkinson's treatment.
Read stories of how their and others' lives changed after getting DBS surgery.
OVER 6.3 MILLION PEOPLE
AFFECTED WORLDWIDE1
Parkinson's disease is a chronic and progressive movement disorder in which symptoms worsen over time.2
Living well with Parkinson's means being able to keep doing what's important to you. The right treatment may control your Parkinson's symptoms, so you can live life your way.
Learn more about symptoms, facts, and therapy options.
MEDTRONIC
DBS THERAPY
Medtronic started developing deep brain stimulation in 1987, and has been the leader in the field ever since. The Medtronic DBS System is backed by decades of research, innovation and experience and today over 175,000 people have received DBS.
FIND OUT MORE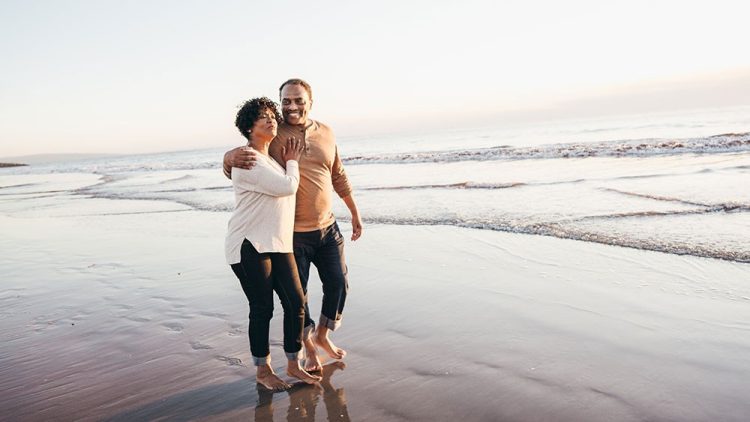 UNDERSTAND WHEN IS THE BEST TIME
TO CONSIDER DBS THERAPY3
Oral medications are controlling symptoms:
Start thinking about DBS
Oral medications are still working but not so effectively:
DBS may be a good option
Symptoms no longer respond to oral therapies: DBS is no
longer an option
3
Okun MS, Foote KD. Parkinson's disease DBS: what, when, who and why? The time has come to tailor DBS targets. Expert Rev Neurother. 2010 December; 10(12): 1847–1857