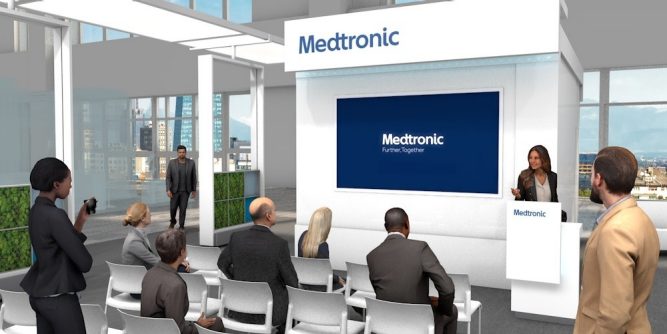 ACC.21
EVENT SCHEDULE

Join the many events we offer at ACC.21
Saturday, May 15, 2021
3:45-4:45 p.m. EST
Virtual Industry Expert Theater Session
Strategies for Bleeding Avoidance After Complex PCI
Join us for a live conversation around the challenges of balancing bleeding and ischemia in this challenging high bleeding risk patient population. Faculty will review complex cases, discuss the best approach to DAPT post-PCI as well as the implications of recent data including the Onyx ONE Month DAPT Program.
Chair: Azeem Latib
Faculty: James Choi, Tony Walton, Wissam Jabber
SunDAY, MAY 16, 2021
9:45-10:15 a.m. EST
Virtual Innovation Stage session
Inserting Implantable Cardiac Monitors (ICMs) in the Office: A Clinically Proven, Safe, and Efficient Option for Expanding Access to Patients
In this session, you'll discover how safe, simple, and streamlined it is to perform the insertion of implantable cardiac monitors (ICMs) or otherwise known as implantable loop recorders (ILRs) out of the cath lab and in an office setting. We'll share an overview of the Medtronic LINQ Family of ICMs, highlight the clinical evidence that illustrates the safety and efficiency of in-office insertions, and give you a hands-on demonstration of a LINQ insertion workflow in-office.
Speaker Info:
Amy Anderson, Senior Marketing Program Manager
Beth Hoffman, Medical Safety Program Manager, PA-C
Grant Neitzell, Principal Technical Field Engineer
3:45-4:45 p.m. EST
Virtual Industry Expert Theater session
A Practical Approach to Shared Decision Making when Treating HVD
Moderated by Dr. Milind Desai
Drs. Purvi Parwani and Howard Herrmann along with Valve Program Coordinator, Kristin Pasquarello, and Patient Advocate, Adam Pick, will share their diverse perspectives on how to embed shared decision-making into daily practice for heart teams.
Our ACC panel discussion will:
Provide clarity on shared decision-making as it relates to heart valve disease treatment
Offer actionable insights and resources to reinforce shared decision-making concepts
Share examples of how these practices can impact patients
3:45-4:15 p.m. EST
Virtual innovation Stage session
Breakthrough Transcatheter Pulmonary Valve Treatment Option for Adult and Pediatric Congenital Heart Disease Patients
Learn more about Harmony™ Transcatheter Pulmonary Valve (TPV) from Medtronic: the first minimally invasive alternative for patients with severe pulmonary regurgitation who have a native or surgically-repaired right ventricular outflow tract (RVOT) and are clinically indicated for surgical pulmonary valve replacement. Harmony TPV allows a broader range of congenital heart disease patients access to transcatheter technology, thus fulfilling a significant unmet clinical need. This novel therapy recently received FDA approval and is now available for use in the United States.
Presenter: Doff B. McElhinney, M.D., Lucile Packard Children's Hospital at Stanford​