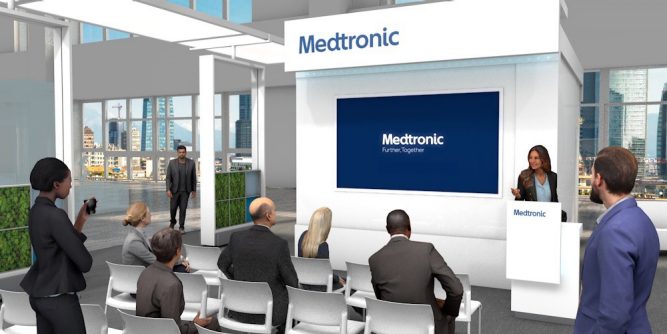 GENERAL SESSION
Learn from a panel of peers about the latest in clinical evidence, how to maximize EP lab efficiency, and considerations for a safe and effective cryoablation procedure.
JOIN VIA ZOOM

Start Time: 7 a.m. PT | 8 a.m. MT | 9 a.m. CT | 10 a.m. ET
Duration: 2.5 hours
Hugh Calkins, M.D.
Director, Cardiac Arrhythmia Service
Professor of Medicine
The Johns Hopkins Hospital
Baltimore, Maryland
Sanjaya Gupta M.D. MBA, FACC, FHRS
Saint Luke's Mid-America Heart Institute
Assistant Professor of Medicine
University of Missouri
Kansas City, Missouri
session Objectives
Hear the latest clinical evidence in safety, efficacy, and procedural best practices from a panel of peers
Discuss how to apply the latest learning in biophysics and lesion assessment
Discuss predictors of AF recurrence
Discuss the value and techniques of an efficient ablation procedure
Understand the current landscape of AF ablation and emerging trends on the horizon
Target Audience
Cardiac electrophysiologists currently practicing AF ablation
AGENDA
All times listed in Central Time.
SECTION 1
9:00 a.m. – Welcome and Opening Comments, Rebecca Seidel
9:05 a.m. – STOP Persistent AF, Hugh Calkins, M.D.
9:20 a.m. – Maximizing EP Lab Efficiency: Cryoablation and Same-Day Discharge, Marcin Kowalski, M.D.
9:30 a.m. – Patient Selection and Energy Modality for Catheter Ablation of AF, Jonathan Piccini, M.D.
9:45 a.m. – Panel Discussion
10:05 a.m. – Break
SECTION 2
10:10 a.m. – Cryo for Repeat Ablation, Ethan Ellis, M.D.
10:20 a.m. – Data Analysis of AF Burden and Quality of Life, Jason Andrade, M.D.
10:30 a.m. – Newest Clinical Trial Advancements, Sanjaya Gupta, M.D.
10:40 a.m. – Panel Discussion
11:00 a.m. – Closing Remarks for General Session and Transition to Breakout Sessions, Hugh Calkins, M.D., and Sanjaya Gupta, M.D.
11:15 a.m. – Future Direction of Cardiac Ablation Solutions, Rob Kowal, M.D., Medtronic CMO
Join a Zoom meeting to get help now, available from 6:00 a.m. to 1:30 p.m. CT.
Or call +1.312.626.6799
- Enter meeting number ( 423 509 2580 )
- Enter participant number as ( # )
- Enter password ( 356137 )