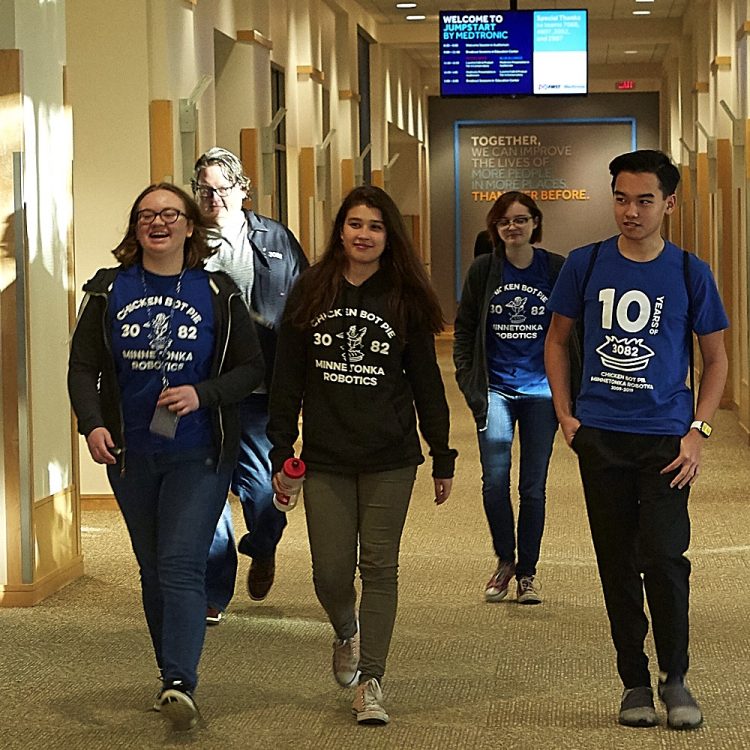 jumpstart by medtronic

Virtual Training for First® Robotics Teams
WELCOME TO JUMPSTART 2020
Thank you for kicking off your 2020-2021 FIRST® Robotics season at Jumpstart by Medtronic! With a spirit of "coopertition" we look forward to learning together, building partnerships, and making connections to further develop our teams.
All live presentations will use zoom. If you are new to Zoom, set up a free account and learn the basics here.
Zoom etiquette for participants:
Mute your line when you are not speaking to avoid background noise and interruptions.
If bandwidth becomes an issue, we will ask that those not presenting turn off their cameras.
Engage in the chat! Ask questions, and share your thoughts and experiences.
Having Zoom issues? Here is a guide for troubleshooting.
All live sessions will be recorded and uploaded to https://www.jumpstartrobotics.org.
Sign in to access the agenda for each session. Click on the session to launch the Zoom meeting. If the meeting doesn't launch, copy and paste the meeting link into your browser.
If you need additional support, please email rs.first@medtronic.com.