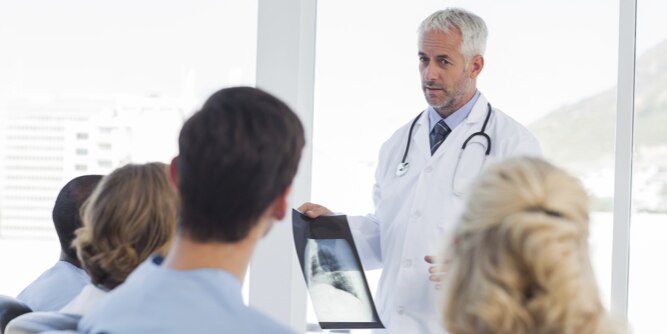 YOUR LEARNING JOURNEY
Medtronic is committed to supporting ENT surgeons in developing their expertise towards achieving better patient outcomes. We partner with leading international and European faculties to develop and deliver high quality programs in excellent and modern facilities.
Delegates will undergo a combination of teaching and learning methods including online training, lecture, peer-to-peer discussions, cadaver workshop and case observation.
While content and approach will vary by course, participant will always be encouraged to contribute with own ideas, knowledge and experience, and actively participate in open dialogue with colleagues and trainers.
OUR VISION
Our programs are designed to continuously develop specialist knowledge and surgical skills for better clinical outcomes. They are characterized by three principles:
See the device manual for detailed information regarding the instructions for use, indications, contraindications, warnings, precautions, and potential adverse events. For further information, contact your local Medtronic representative and/or consult the Medtronic website at www.medtronic.com.