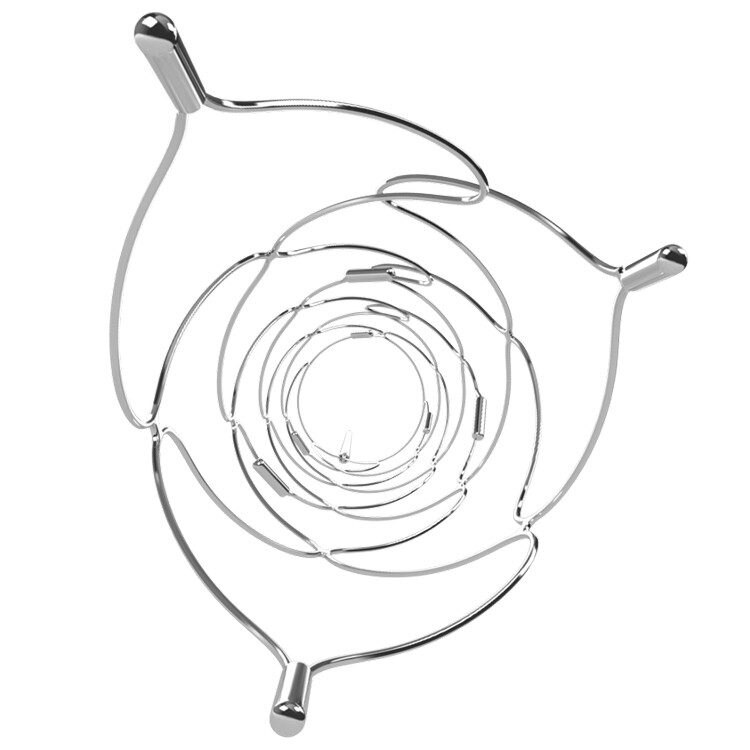 FOR DOUBT
Solitaire™ X
Revascularization Device
3mm
INTRODUCING THE

3MM SOLITAIRE™ X
Safely treat distal occlusions out to M2. 2,3
The new 3mm Solitaire™ X device provides greater procedural flexibility, allowing you to operate nimbly in vessels as small as 1.5mm with minimized vessel movement. 2,3,4
BROADENING TREATMENT

TO SMALLER VESSELS.
The new 3mm stent retriever is the latest advancement to the Solitaire™ X portfolio.
Greater procedural versatility helping you operate nimbly 2
Safely treat vessels down to 1.5mm with ultra-precision and maintain vessel integrity 1,2,3
Minimized vessel movement. Treat out to M2 2,3,4
GET MORE WITH SOLITAIRE™ X
Research our portfolio of life-saving solutions for AIS treatment.
CONNECT WITH US
Reach out if you have questions or need more information.
1
Ultra-Precision as defined by 3mm compared to 4mm, 6mm.
© 2020 Medtronic. All rights reserved. Medtronic, Medtronic logo and Further, Together are trademarks of Medtronic.
™* Third party brands are trademarks of their respective owners. All other brands are trademarks of a Medtronic company.