STROKE IS THE LEADING
CAUSE OF DISABILITY IN THE UK1
Clinical Presentation
A 33 year old female previously fit and independent presented to Royal Stoke University Hospital with a suspected stroke. There was significant delay at presentation which was more than 7 hours after symptom onset.
The stroke team met the patient at the door and immediate examination revealed an NIHSS 17. Patient presented with dysarthria and dense right sided weakness. She had very deep breathing and not responding to voice. She was found to have a left M1 thrombus with evidence of relatively small core but large penumbra and she was taken for a thrombectomy in the early hours of the morning at 04:05 hrs.
Due to the time of presentation this lady was contraindicated for t-PA. She was not on any medications and had no significant previous medical history.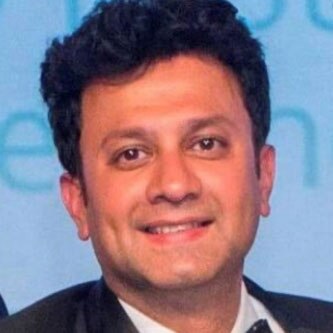 Mechanical Thrombectomy which was achieved in 20 mins with a single pass.
Products used. Dr Nayak performed the case with:
Medtronic React™ 71 Aspiration Catheter
Medtronic Phenom™ 21
Medtronic 4 X 40 Solitaire™ X revascularisation device
Penumbra 088 90 cm Neuron max
AP view of the anterior cerebral arteries.
The angiogram shows a left MCA M1 Occlusion
React-71 Aspiration catheter and Phenom™ 21 in situ with initial release of the Solitaire X Revascularisation device in the occlusion
Post Procedure
AP view of anterior circulation cerebral arteries. The MCA is revascularized with a single pass TICI 3
Post Procedure
Lateral view anterio cerebral circulation showing complete revascularisation. The patient NIHSS score reduced from 17 to 4 in 72 hours
PATIENT OUTCOME
The patient experienced significant improvement and had good recovery of her deficit. The NIHSS score, originally 17 reduced down to 4 in 72 hours. Patient was commenced on Clopidogrel 75 mg once daily. She has been advised that she shouldn't drive until further assessment in follow up clinic (4-6 weeks).
The views and opinions expressed here are those of Dr Nayak only and in no way represent the view, positions or opinion of Medtronic.
1 Stroke Association, 'State of the Nation' report 2017