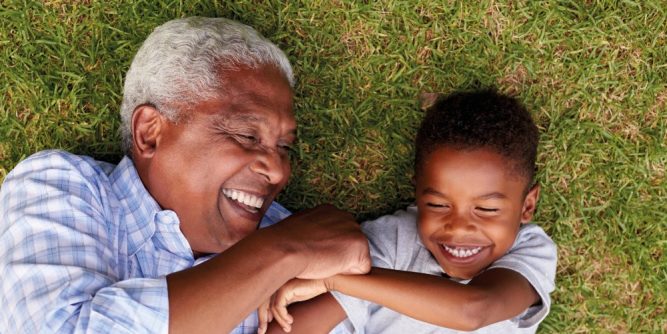 Cryptogenic Stroke
And suspected atrial fibrillation
Latest Evidence and Guidance for Diagnosing Atrial Fibrillation in Cryptogenic Stroke Patients.
ATRIAL FIBRILLATION IS THE SINGLE MOST POWERFUL PREDICTOR OF STROKE1
Up to 30% of patients with cryptogenic stroke may have previously undetected paroxysmal AF.2
There is a 5-fold increase in ischemic stroke risk for AF patients.3
2 x more likely for AF-related ischemic stroke to be fatal than non-AF stroke.4
INFORM YOUR CLINICAL DECISIONS WITH THE REVEAL LINQ™ INSERTABLE CARDIAC MONITOR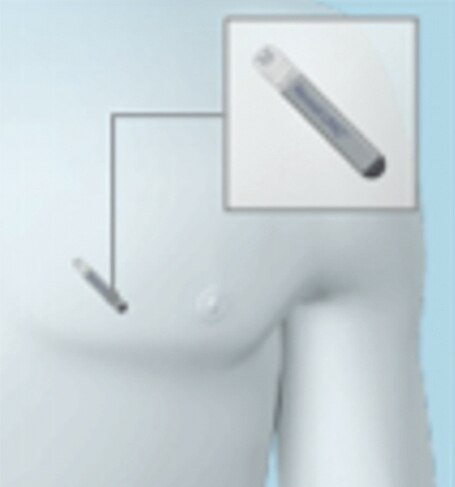 The world's smallest, most accurate insertable cardiac monitor.5-6
99.7% AF episode detection accuracy - Industry's highest AF episode detection accuracy rate.7-8
Up to 3 years of remote continuous cardiac monitoring – meaning less hospital visits required.9
Diagnostics and Monitoring
Education Space
Find additional information along with a variety of educational resources and tools.
Visit Medtronic Academy
REVEAL LINQ™ INSERTABLE CARDIAC MONITOR IS THE ONLY ICM TO HAVE SUFFICIENT EVIDENCE TO BE RECOMMENDED BY NICE DIAGNOSTICS GUIDANCE 4121
Reveal LINQ™ is recommended as an option to help detect atrial fibrillation after cryptogenic stroke, including transient ischaemic attacks (TIA), only if:
non-invasive electrocardiogram (ECG) monitoring has been done and
a cardiac arrhythmic cause of stroke is still suspected28.
REVEAL LINQ™ IS LIKELY TO BE A COST-EFFECTIVE USE OF NHS RESOURCES
When compared to conventional follow-up, Reveal LINQ™ was found to have an ICER of £10,342 (Threshold for NICE DG 41 recommendation is less than £20,000)28.
FOCUSON™ monitoring & triaging service was also determined to be a cost- effective use of NHS resources28.
THE ECONOMIC MODEL USED BY NICE DG41 ESTIMATES THAT THE NUMBER
OF STROKES THAT COULD BE AVOIDED
BY USING AN ICM IS 52 per 1,000 people
with cryptogenic stroke28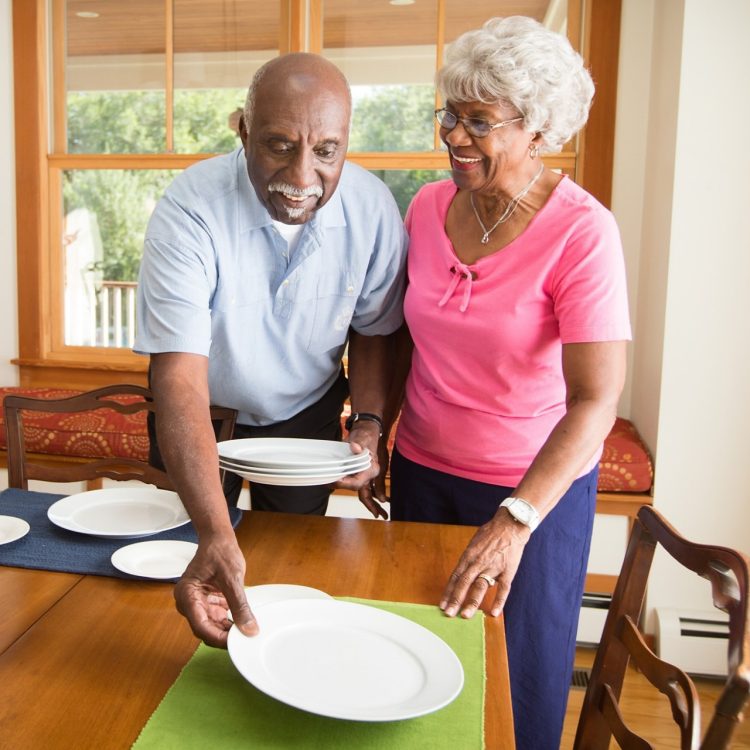 LEARN MORE ABOUT THIS NEW GUIDANCE - WATCH THE RADCLIFFE CARDIOLOGY WEBINAR
This webinar discusses the implications for NHS healthcare systems and healthcare providers based on the NICE recommendations. Key opinion leaders in the field of stroke care share their perspectives on the new Diagnostic Guidance and explain how these recommendations should guide use of ICMs in the treatment of stroke patients.
Key learning objectives:
What is the NICE Diagnostic Assessment Programme (DAP)?
What evidence led to the recommendations?
How to practically implement the guidance into your practice.
RADCLIFFE CARDIOLOGY WEBINAR
Ensuring its value
VALIDATED COST EFFECTIVENESS OF MEDTRONIC REVEAL LINQTM
Presented by: Dr Klaus Witte, Dr Matthew Reynolds, Dr Paul Guyler

Watch now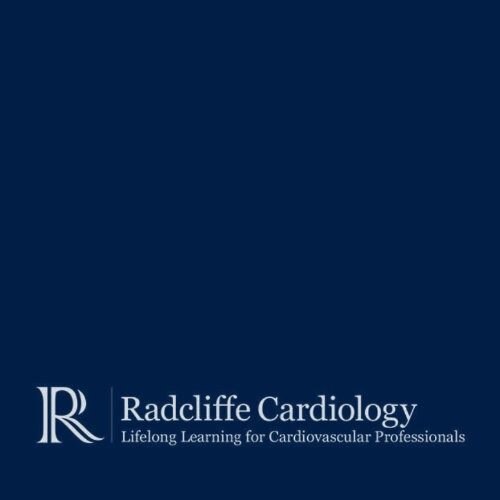 Reveal LINQTM with TruRhythmTM enables higher AF detection and lower stroke recurrence associated with Stroke patients versus standard of care.1
ESC 2016 ATRIAL FIBRILLATION GUIDELINES

Additional ECG monitoring by long-term non-invasive ECG monitors or ICMs should be considered to document silent AF and prevent secondary stroke.10
REVEAL LINQTM DELIVERS SUPERIOR ACCURACY
Lowest published rate of AF false episodes12-15
Disclaimer: A controlled, head-to-head study evaluating the comparative performance of these devices has not been done.
*Based on AF episodes ≥ 2 minutes and in known AF patients. % of false positives = (1 – episode PPV). AF episodes PPV may vary between gross and patient average.
†Confirm™ Rx with SharpSense™ technology & BIOMONITOR III have no published clinical evidence showing AF episode PPV or AF sensitivity.
When compared to other ICMs, Reveal LINQ™ with TruRhythm™ Detection provides up to:12-16
In a known AF patient population. % Full-time Employee 100 Patient Clinic, 40 hours per week, 44 weeks/year.
In addition to the recent conclusion of the NICE Diagnostic Assessment Programme that Reveal LINQ™ is likely a cost-effective use of NHS resources28, multiple other studies have also demonstrated ICM cost effectiveness .
*A measure of the state of health of a person or group in which the benefits, in terms of length of life, are adjusted to reflect the quality of life. One QALY is equal to 1 year of life in perfect health.
The Reveal LINQ™ Insertable Cardiac Monitor (ICM) is placed just under the skin of the patient's chest. Key benefits include:
SIMPLE
100% of patients found Reveal LINQTM ICM did not limit their activities of daily living

CONVENIENT
Insertion procedure is minimally invasive and brief

ULTRA DISCREET
Not visible in most patients.

MRI CONDITIONAL
Safe for MRI at 1.5 and 3.0T even on the same day of insertion.9

REVEAL LINQ™ HAS EXTENSIVE EVIDENCE TO SUPPORT OUT-OF–LAB INSERTION BEING FEASIBLE, SAFE AND EFFICIENT17-20
Less stressful for patients.
Improves patient flow/wait time18-20
The implant of a loop recorder is not surgery - I call it an injection that is going to enable us to watch every heartbeat, every day for three years, to look for one of the most common causes of a cryptogenic stroke.

Dr Don Sawyer, Electrophysiologist
References
1
Tsivgoulis G, et al. Prolonged Cardiac Rhythm Monitoring and Secondary Stroke Prevention in Patients With Cryptogenic Cerebral Ischemia. Stroke. Published online June 20, 2019. same as reference
2
Sanna T, et al. N Engl J Med. 2014;370:2478-2486.
3
Wolf PA, et al. Arch Intern Med. 1987;147:1561-1564.
4
Lin HJ, et al. Stroke. 1996; 27:1760-1764
5
ICM Size Comparison Guide. Medtronic data on file. 2019.
6
ICM Accuracy Comparison Guide. Medtronic data on file. 2019.
7
TruRhythm Detection Algorithms. Medtronic data on file. 2017.
8
Rogers, John D., et al. Journal of Medical Economics (2020): 1-8. 22. Pürerfellner H, et al. Europace. 2018;20:f321-f328
9
Reference the Reveal LINQ ICM Clinician Manual for usage parameters.
10
Kirchhof P, Benussi S, Kotecha D, et al. "2016 ESC Guidelines for the management of atrial 􀄤 brillation developed in collaboration with EACTS." EurHeart J.October 7, 2016;37(38):2893-2962.
11
Kolominsky-Rabas PL, Heuschmann PU, Marschall D, et al. Lifetime cost of ischemic stroke in Germany: results and national projections from a population based registry
12
Pürerfellner H, et al. Europace. 2018;20:f321-f328. 
13
Confirm Rx™ ICM DM3500 FDA Clearance Letter. 2017. 
14
Nölker G, et al. J Cardiovasc Electrophysiol. 2016;27:1403-1410. 
15
Biotronik BioMonitor 2 Technical Manual. 2017.
16
Nölker G, Mayer J, Boldt LH, et al. Performance of an Implantable Cardiac Monitor to Detect Atrial Fibrillation: Results of the DETECT AF Study. J Cardiovasc Electrophysiol. December 2016;27(12):1403-1410.
17
Diamantopoulos A, et al. Journal of Stroke. 2016: 0(0): 1-11. 
18
Edwards J, et al. Journal of the American Heart Association. 2020;9:e013227. DOI:10.1161/JAHA. 119.013227
19
Witte K.K., et al. Value in Health (ISPOR). 2018: 3(21): 258
20
Thijs V, et al. Journal of Neurology, Neurosurgery & Psychiatry. 2018;89;A6
21
Chew d, et al. Journal of the American College of Cardiology. 2020;75(11) 315
22
Sawyer L, et al. Cost-effectiveness of Insertable Cardiac Monitors to Identify Atrial Fibrillation After Cryptogenic Stroke in the United States. Congress Poster – HRS 2020, May
23
Reynolds M, et al. Value in Health (ISPOR) 2020:1(23).94-95
24
Rogers, John D., et al. Journal of Medical Economics (2020): 1-8
25
Kipp R, et al.PACE. 2017;40:982-985.
26
Kanters, Tim A., et al. Europace (2015): euv217.
27
Wong GR, et al. Int J Cardiol. 2016;223:13-17.
28
NICE Diagnostics Guidance 41: Implantable cardiac monitors to detect atrial fibrillation after cryptogenic stroke. September 2020 © NICE 2020. View full guidance.
29
Buck B. et al. "PERDIEM Post-Embolic Rhythm Detection with Implantable versus External Monitoring Trial: Final Results." Oral presentation at the 5th European Stroke Organization Conference (ESOC), Milan, Italy, May 2019.