NIM ECLIPSE® E4
a simple &
reliable
workflow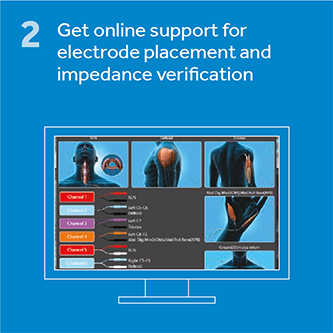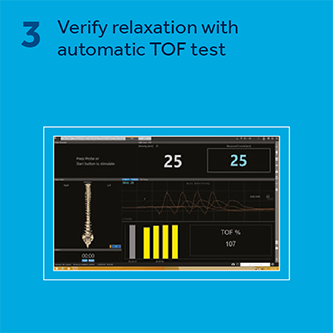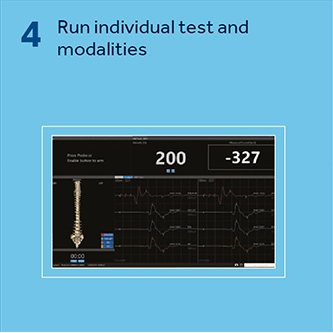 NEUROMONITORING FOR YOUR DAILY SURGERY
NIM Eclipse® SD has been designed as a neuromonitoring solution for your daily surgery. A set of comprehensive extended modalities like EMG, D-Wave, MEP, TOF, language- and speech-mapping enables you to monitor and manage surgical risks in a variety of surgical procedures:
Spinal surgeries
Cranial surgeries
Cardiovascular surgeries


Neuromonitoring with NIM Eclipse SD gives you the ability to:
Identify and locate neural structures
Verify the integrity of neural and vascular structures
Confirm outcome
Have confidence during surgery and before closing
Enables complex and minimal invasive surgeries
Full control from the OR table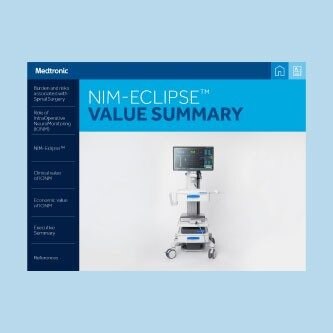 NEUROMONITORING
THE NEED FOR
SAFER SURGERY
Neuromonitoring with NIM Eclipse® E4 can help to detect intraoperative neurological injury during surgery and helps improve and document surgical outcome. It can help to enable optimised surgical strategy.
Download the NIM Eclipse® E4 Value Summary to learn more about the benefits of neuromonitoring in spine surgery.
DOWNLOAD NOW