TIRE 5
para descobrir a terapia DBS
para seus pacientes portadores de Parkinson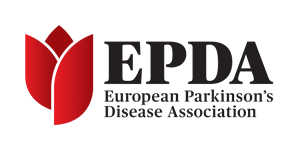 Dia 11 de Abril é dia Mundial do Parkinson
Este ano novamente, estamos colaborando com a EPDA (Associação Europeia da Doença de Parkinson) para aumentar a conscientização da Doença de Parkinson, um distúrbio motor progressivo e crônico, no qual os sintomas pioram com o passar do tempo. A condição afeta mais de seis milhões de pessoas em todo o mundo, e este número irá dobrar até 2040¹.
Existem terapias para ajudar pessoas portadoras de Parkinson conforme suas condições progridem. A Estimulação Cerebral Profunda ou DBS provou ser eficaz para ajudar pacientes portadores de Parkinson².
Aprenda mais sobre DBS como uma terapia avançada
A janela de oportunidade para que seus pacientes recebam a terapia DBS começa a partir de 5 anos após o aparecimento dos primeiros sintomas do Parkinson.3
Saber quando ter uma conversa sobre futuras opções de tratamento pode fazer uma diferença significativa na qualidade de vida do paciente.4
Quando é o momento ideal 
para considerar a terapia DBS
para seus pacientes?4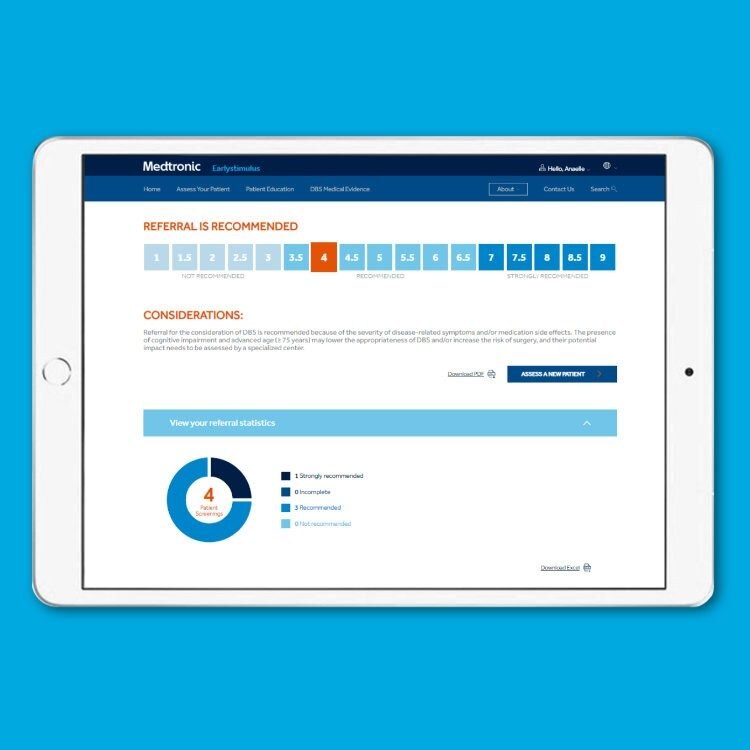 Com a orientação da ferramenta EarlyStimulus da MEDTRONIC, você terá informações acionáveis e objetivas na ponta de seus dedos para informar decisões terapêuticas que você tomará com seus pacientes.
Estudos clínicos
suportam o uso
da terapia DBS.
175.000 pacientes* foram tratados mundialmente.
Leia o Compendium
References
1
European Parkinson's Disease Association. "What Is Parkinson's?" Accessed December 10, 2020. https://www.epda.eu.com/about-parkinsons/what-is-parkinsons/.
2
Schüpbach W, Rau J, Knudsen K, Volkmann J, Krack P, Timmermann L, et al. Neurostimulation for Parkinson's disease with early motor complications. EARLYSTIM Study. N Eng J Med. 2013;368:610-622.
3
WebMD. "Deep Brain Stimulation for Parkinson's Disease." Accessed December 10, 2020. https://www.webmd.com/parkinsons-disease/guide/dbs-parkinsons.
4
Okun MS, Foote KD. Parkinson's disease DBS: what, when, who and why? The time has come to tailor DBS targets. Expert Rev Neurother. 2010 December ; 10(12): 1847–1857.
*
Number of unique patients implanted as of January 2020.
Brief statement
See the device manual for detailed information regarding the instructions for use, indications, contraindications, warnings, precautions, and potential adverse events. If using an MRI SureScan® device, see the MRI SureScan® technical manual before performing an MRI. For further information, contact your local Medtronic representative and/or consult the Medtronic website at medtronic.eu