Once through peritoneum, you should feel a change in tension and can remove pressure from your palm.
What sizes does this trocar come in?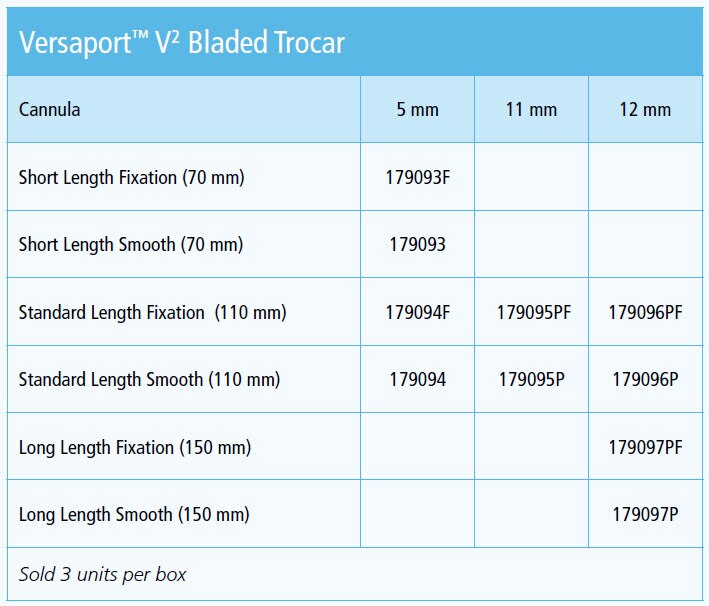 What is the difference between the Versaport™ Plus V² and Versaport™ Plus RPF systems?
The differences are in the obturators. The cannula's and seal housings are essentially the same. RPF has a pyramidal blade and conventional safety shield, where as the V² has a V-shaped blade and parabolic-shaped safety shield.