THE INTELLIS™ PLATFORM
MOVING INNOVATION
FORWARD, TOGETHER
CLINICAL OUTCOMES: VECTORS STUDY
12-MONTH RESULTS Using the Evolve Workflow

SPINAL CORD STIMULATION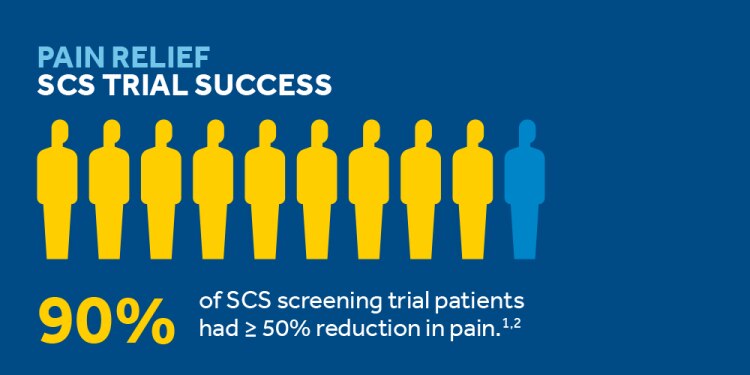 90% TRIAL SUCCESS RATE
with the EvolveSM workflow.1,2
OVERALL, BACK AND
LEG PAIN RELIEF
was significant and sustained
through 12 months.1,2
85% OF PATIENTS
WERE SATISFIED
with the therapy at 12 months.1,2
The Intellis™ SCS Platform pushes the boundaries of SCS, combining the smallest neurostimulator with a suite of cutting-edge technologies, outcomes and services that redefine what clinicans and patients should expect from chronic pain management.
All relevant therapy information,
including the fluoroscopy image
library and daily activity data,
is stored on the Intellis™ device.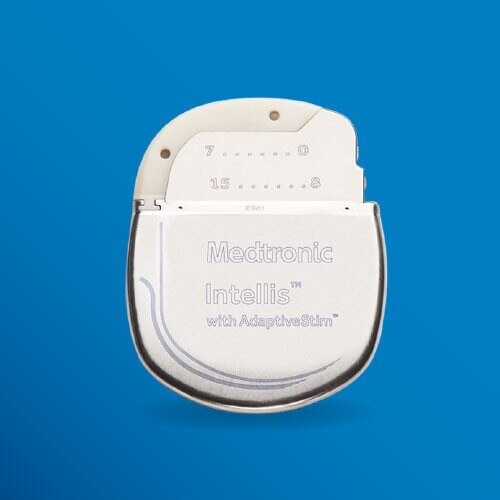 * Provides safe access to MRI scans anywhere on the body. Under specific conditions. refer to product labeling for full list of conditions.
1 J Hatheway, M Fishman, et al. Vectors Post Market Study: Pain relief outcomes using spinal cord stimulation with high dose stimulation parameters. Poster presentation at the North American Neuromodulation Society 23rd Annual Meeting, Jan. 2020, Las Vegas
2 T Weaver, M Fishman, et al. Vectors Post Market Study: Subject activity goals and satisfaction with spinal cord stimulation through 3 months. Poster presentation at the North American Neuromodulation Society 23rd Annual Meeting, Jan. 2020, Las Vegas