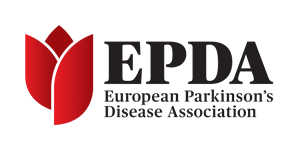 April 11th is World Parkinson's Day
This year again, we are collaborating with the EPDA (European Parkinson's Disease Association) to raise awareness of Parkinson's disease – a chronic and progressive movement disorder, in which symptoms worsen over time. It affects over 6 million people worldwide - a number that will double by 2040.1
There are therapies to help people with Parkinson's as their condition progresses – Deep Brain Stimulation has been proven effective at helping people with Parkinson's.2

Learn More about DBS as an advanced therapy
The window of opportunity for your patients to receive DBS therapy begins as early as 5 years after the appearance of their first Parkinson's symptoms.3
Knowing when to have the conversation about further treatment options can make a significant difference in your patients' quality of life.4
When is a good time to consider
DBS Therapy
for your patients?4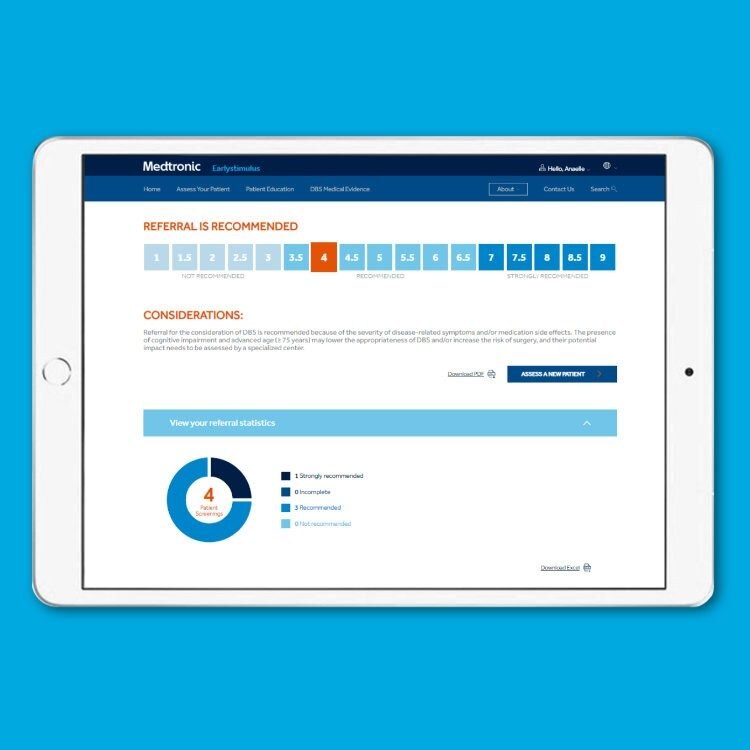 With the guidance of the Medtronic EarlyStimulus tool, you'll have actionable, objective information at your fingertips to inform the therapeutic decisions you make with your patients.
Clinical studies
supporting the use of
DBS therapy
175,000 patients* treated worldwide
Read the compendium
References
1
European Parkinson's Disease Association. "What Is Parkinson's?" Accessed December 10, 2020. https://www.epda.eu.com/about-parkinsons/what-is-parkinsons/.
2
Schüpbach W, Rau J, Knudsen K, Volkmann J, Krack P, Timmermann L, et al. Neurostimulation for Parkinson's disease with early motor complications. EARLYSTIM Study. N Eng J Med. 2013;368:610-622.
3
WebMD. "Deep Brain Stimulation for Parkinson's Disease." Accessed December 10, 2020. https://www.webmd.com/parkinsons-disease/guide/dbs-parkinsons.
4
Okun MS, Foote KD. Parkinson's disease DBS: what, when, who and why? The time has come to tailor DBS targets. Expert Rev Neurother. 2010 December ; 10(12): 1847–1857.
*
Number of unique patients implanted as of January 2020.
Brief statement
See the device manual for detailed information regarding the instructions for use, indications, contraindications, warnings, precautions, and potential adverse events. If using an MRI SureScan® device, see the MRI SureScan® technical manual before performing an MRI. For further information, contact your local Medtronic representative and/or consult the Medtronic website at medtronic.eu