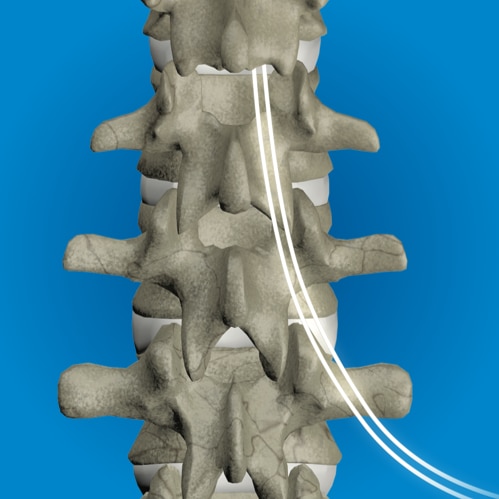 THE EVOLVESM WORKFLOW
Spinal Cord
Stimulation
This section of the website is aimed at members of the medical community (doctors, nursing professions, hospital administration, health insurance companies, etc.), if you're a patient, please visit here.
STANDARDISED GUIDANCE
You've asked for standardised guidance for trialing of spinal cord stimulation. The EvolveSM Workflow balances the simplicity found in the latest understanding of High Dose (HD) stimulation, without sacrificing the versatility of 40+ years of Low Dose (LD) stimulation. To make real progress in spinal cord stimulation, simplicity and versatility must work together.
VERSATILITY
Historically, the industry's approach to spinal cord stimulation has been to add device features in an effort to optimise patient treatment.
However, this has resulted in therapy complexity and an exhausting number of choices in treating the subject of pain.
SIMPLICITY
Recently, products have focused on simplicity, resulting in a more consistent approach.
But this consistency has its limitations in support of individual patient optimisation over time.
A BALANCED APPROACH TO SPINAL CORD STIMULATION
Pain is personal. Therapy must be versatile to treat the broadest range of patients. The smarter way forward is a balanced approach, providing simplicity through therapy standardisation.
A workflow is guidance only. Physicians should use their medical judgment and product labeling to optimise therapy for individual patients, which may require discontinuation or modification of a workflow.
THE EVIDENCE
In a recent multi-centre study of 114 patients, during the trial, 83% were responders
( ≥50% pain relief) with an average pain reduction of 75%
In the 3+ month follow up cohort (n=39), the average reduction in pain was 65% and 87% of patients were still using just HD stimulation
DOWNLOAD THE COMPLETE EVIDENCE
See the device manual for detailed information regarding the instructions for use, the implant procedure, indications, contraindications, warnings, precautions, and potential adverse events. If using an MRI SureScan device, see the MRI SureScan® technical manual before performing an MRI. For further information contact your local Medtronic representative and/or consult the Medtronic website at www.medtronic.nl
Consult instructions for use at this website. Manuals can be viewed using a current version of any major Internet browser. For best results, use Adobe Acrobat Reader® with the browser.